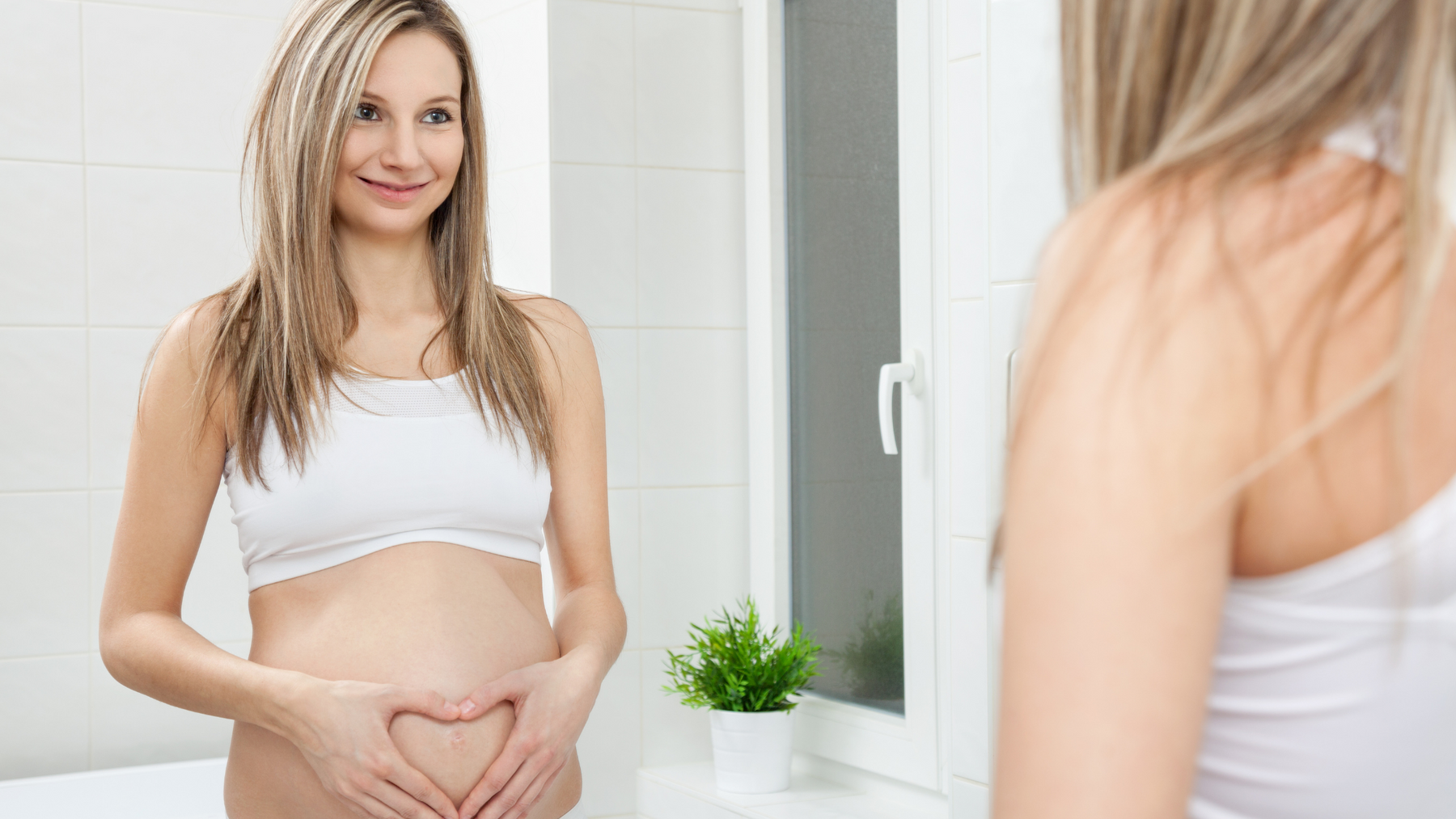 Mama's Skincare, do's and don'ts??
Are you becoming a Mama soon? Then check out these quick skincare tips for a happy pregnancy
First of all Congratulations as you step into a new realm of your life!! Let's get down to knowing a little more about the skin of an expecting mother, which has very different challenges from the rest of us.
The skin of an expecting mother is expanding rapidly due to the fast growing baby inside. The skin goes through it's own set of changes and challenges as it needs to help the body expand. It is hypersensitive during these times.
Therefore, it is very critical for pregnant women to have a specialised skincare. You could have been taking care of your skin all through or may have been carefree all the while, but these 12 months which includes your 9 month of pregnancy and 3 months post delivery are the times when your skin needs special care and attention.
It is a very sacred time of your life when you are giving birth to a new human being. It is magical!! It is special!! Isn't it?? You may have been a mother before or this may be your first time, you would be enjoying the magical moments when the baby kicks, and all the love, attention and pampering you get from people around you.
Yet, you still have to go through morning sickness, the stretch marks, rashes, itching, quickly filling bladders. So, be informed about the changes of the skin during this period and two not panic or get stressed. Stop applying everything and anything that is available on the shelf. Look out for skincare which will enhance the glow of your skin while you also protect your growing baby from harmful chemicals.
The skin changes seen in pregnancy are related to the hormonal changes that occur (mainly progesterone and oestrogen). And  here are a few practical , natural and effective tips to handle them without getting stressed about it,
Natural Skin Care During Pregnancy
There is nothing better than organic ingredients to get rid of skin problems during pregnancy. In the list below, we will discuss some of the skin problems of pregnancy and their natural remedies.
Itchy Skin
Itchy Skin is the most common issue experienced by pregnant women. You can heal itchy skin by using products made with natural ingredients such as Aloe Vera gel, Coconut oil, Almond oil, which help keep your skin supple, soft, and nourished during pregnancy, (check out the body butter made with all these great ingredients gifted by mother nature. For temporary relief, you can use calamine lotion or place something cool such as slices of cucumber on the affected area.
Stretch Marks
Most of the pregnant women develop persistent and itchy stretch marks on the breast and belly during pregnancy. Good news is, you can minimize the prominence of stretch marks with proper skin care.
Coconut oil works as a miracle that you can use to moisturize the skin and eliminate stretch marks. To get the best and most effective results, you can start with a natural moisturizer, such as Olive oil, Aloe Vera Gel, or Coconut oil, early in your pregnancy.
Pigmentation and Dark Circles
Due to hormonal changes, some women experience pigmentation on the forehead, cheeks, armpits, and even on the neck. To get off this issue, try applying cucumber juice with lemon juice mixture on the spots atleast three times a day. You can also use a honey oat mask for better exfoliation and thereafter apply raw milk and turmeric face pack to lighten the spots.
Turmeric works miracle because it consists of anti-inflammatory and antiseptic properties, which means you can also treat acne-prone skin with it. A mixture of turmeric powder and curd can also be used to clear complexion and lighten stretch marks and is one of the best skin care home remedies during pregnancy. Also check out the specialised dark spot remover cream.
Dry and chapped Skin
In winters, pregnant women grapple with hair fall, dry skin, cracked heels and lips.  Fortunately, to find some potent organic remedies for dry skin, you need to head to the kitchen.
Wheat Germ oil, Coconut oil, and Milk cream are effectively useful for healing dry skin. They can also be applied on nipples to prevent dryness.
Pregnancy Skin Care Products
Though there is no evidence that skin and hair care products are harmful to pregnant women, not all products have been appropriately studied in pregnancy.
Some skin and hair chemical products can be absorbed through the skin and then into the bloodstream. Pregnant women should avoid using these products to protect the baby from unnecessary chemical exposure, especially the first trimester when baby's critical organ systems are developing.
However, products such as hair sprays, lotions, shampoos, deodorants, and soaps are not harmful to pregnant women and can be used.
Safety of artificial nail products in pregnant women is not established. Nail colour removers contain extremely toxic ingredients, so pregnant women should avoid prolonged inhalation of fumes from nail products.
Some of the fragrances in skincare products induce headache and nausea. Expecting mothers already have morning sickness to deal with, using such products with artificial fragrances add to the discomfort.
The best recommended option is to to reduce use of skincare products made from synthetic materials containing preservatives, stabilisers and other harmful chemicals. And for these 12 months use more of the skincare products made purely from naturally available ingredients. Allow your skin to be nourished, and glow with the natural radiance of being a mother.
Skin Care Tips During Pregnancy
To prevent skin pigmentation, use a broad-spectrum sunblock on your face every day, with an SPF of at least 15 to 20.

During pregnancy, mild , moisturising soap is recommended.

Don't use scrub or bubble baths daily on the skin.

Take a bath daily but limit baths to once a day only. With a mild shampoo, keep your hair clean daily.

Use a natural moisturiser on your face 

Apply a stretch mark cream on your belly and hips abreast twice a day. It is always better to go in for a brand that has natural and organic ingredients.

If you have bad eczema, see your doctor, as you may need low potency steroid creams.

Ensure you take calcium and vitamins daily.

Do not self treat your acne.

Avoid using tretinoin (Retinol-A) cream because it may cause multiple malformations in the baby.

Consult your obstetrician if you have itching in your private parts to rule out infections, which could potentially harm the baby.

Exercise daily and sleep for at least 8 hours to keep your skin glowing.

More important than any of these is to get into the habit of being happy.
Conclusion
During pregnancy, it's essential to eat healthy foods, regularly exercise or practice prenatal yoga, stay active, and follow a good skincare regime. These small things in your daily routine can make pregnancy much more enjoyable and relaxed, which could otherwise be quite stressful. Besides these skincare tips, drink lots of water and stay hydrated all the time to prevent bladder infection and constipation.
Checkout products specifically made safe, earth products for taking care of sensitive skin of expecting mothers on www.ibbaninaturals.com